Great Lakes Viking 55′ Motor Yacht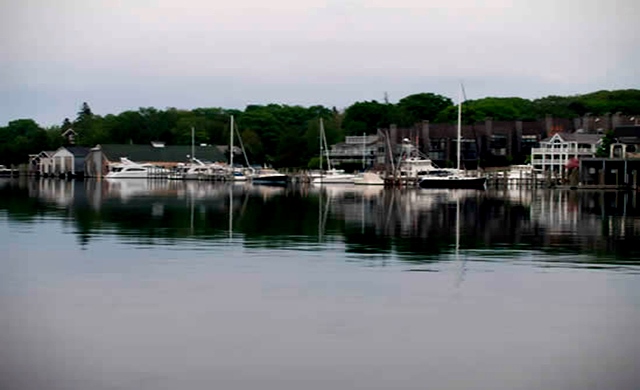 This trip started in Holland, MI and ended in the 1000 Islands, NY which is in the St Lawrence Seaway 1100 miles away. We traversed 4 of the 5 Great Lakes. The owners of "Chances Are" are definately two of the nicest people I have ever met. We had a super trip covering 1100 miles in 24 days. We shopped in every town along the way. The two doberman's did their thing in every marina and I had a ball being Captain. I really enjoyed Charlevoix, Mackinac Island, Windsor, Toronto, the Canadian side of Lake Ontario,and I plan to go back. Each lake has it's own character and reputation. The highlight is certainly the 1000 islands. This wealthy area is incredible with it's castle and many large yachts and homes. The season is short but the area is georgeous and well worth a return visit for a much longer time. The two dobermans on this trip provided constant entertainment.
The nine month old puppy weighed 95 pounds. We entertained 20 Women Canadian WWII Veterans in Windsor, Canada. That was very rewarding, they thoroughly enjoyed the boat ride and luncheon. It made me feel good to be a part of that day. Next trip I hope to see the Georgian Bay and several other parts of Canada that I missed. It was fun to visit some of my crew members in Toronto and see the boat I will be sailing transatlantic in July in Windsor and meet the owners. The Welland Canal was relatively easy going this direction with 7 locks ranging from about 40 to 80′ drops. We saw several tall ships in the Welland Canal and in Toronto.
VIKING 55'4 GREAT LAKES